Sign Up

for

New Styles!

Be "in-the-know" when we add new styles of Ergobaby to our website! Simply sign up and we'll notify you.

Zappos.com respects your privacy. We don't rent or sell your personal information to anyone.
About Ergobaby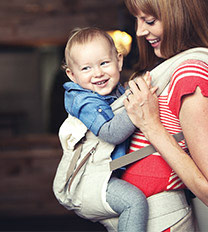 For over a decade Ergobaby® has made it its mission to promote bonding by providing uniquely comfortable and ergonomic carriers throughout the world. Inspired by the daily experiences of families everywhere, Ergobaby thrives on creating helpful solutions so that its products fit into families' daily lives seamlessly, comfortably and safely. With each milestone and transition, Ergobaby anticipates the needs of parents at home and on the go so they can keep bonding and growing… creating a global community that celebrates the triumphs, challenges and beauty of sharing the world with your children.
Shop Ergobaby by Category
Free Shipping Both Ways · 24/7 Customer Service · 365 Day Return Policy